Breathing Air Testing Services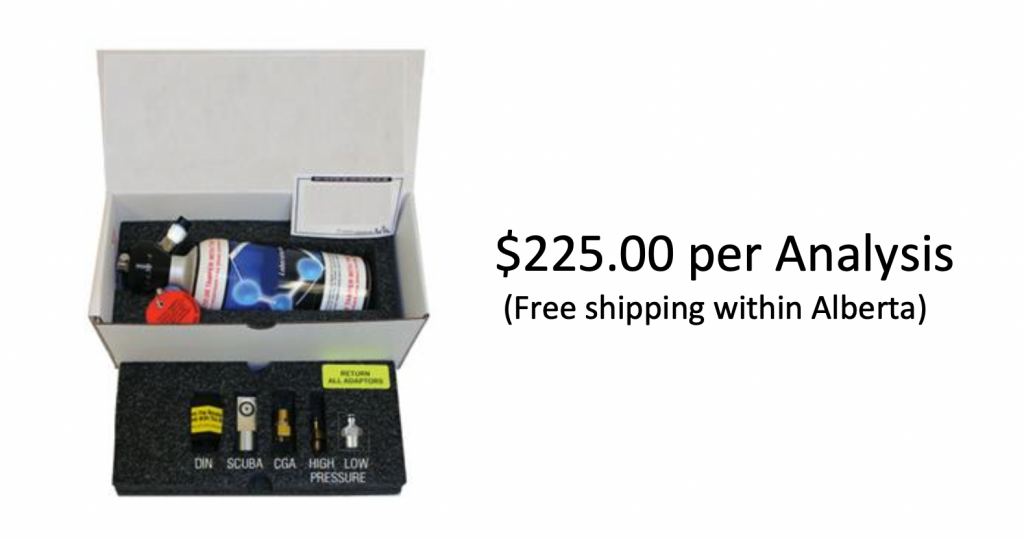 NFPA 1989-2019 Edition recommends that Breathing Air Analysis should be completed Quarterly (every 3 months).
Additional re-testing is recommended when any major overhaul or repair is completed on your Breathing Air Compressor System.
Once Air Samples are received back at our location, it typically takes less than 24 hours to receive analysis results. We can e-mail or mail test results as per the customer's request.